Fintech Collections Pty Ltd is a debt recovery company and is a subsidiary company to Coastal Mercantile Pty Ltd.
Coastal Mercantile Pty Ltd has been in the debt collection industry for over 27 years and has had a successful history in debt collection and legal recovery services. In 2016 it expanded its range of services by obtaining an Australian Credit Licence No: 484557.
What to do if you have received correspondence from us?
Fintech Collections Pty Ltd provides customers with the opportunity to maintain control of their financial situation by working flexibly and providing affordable repayment solutions.
When you receive a communication from Fintech Collections you should contact us promptly so that we can work together to agree a repayment plan tailored for your individual circumstances.
Your assigned Customer Relationship Manager will work with you to determine your circumstances and assist you in designing a repayment plan.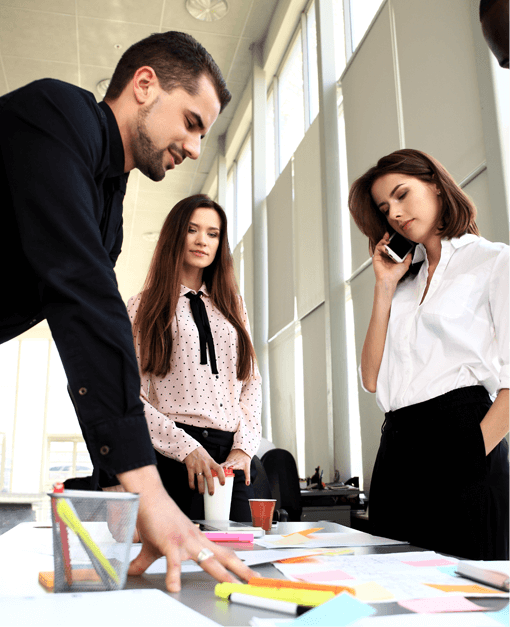 What are your options?
We're committed to working with you over a period of time. We start by getting an understanding of your financial situation and then work to agree on an affordable repayment plan.
We encourage customers to get in touch with us promptly. This will ensure that you remain in control and will give you the best opportunity to minimise any interest and fees and positively impact your credit file. Delay may result in escalating collection activity which limits your alternatives and ability to remain in control.
While our Customer Relationship Managers are equipped to work with almost any situation, we understand that some customers may require independent assistance. See below for some useful information about organisations that may be able to assist in managing your finances.
We have experience in working successfully with customers who have experienced financial difficulty.
Dealing with financial difficulty?
Falling behind on credit obligations (which is also referred to as experiencing 'financial difficulty' or 'financial hardship') is not uncommon. It can happen for many reasons and people on both low incomes and high incomes can experience either short term or long term financial difficulty. For most people this is a source of worry and we understand that it is sometimes difficult to know where to start.  
If you feel that you might need some independent assistance, Financial Counsellors provide free information, support and advocacy to people in financial difficulty. Call 1800 007 007 to speak to a Financial Counsellor.